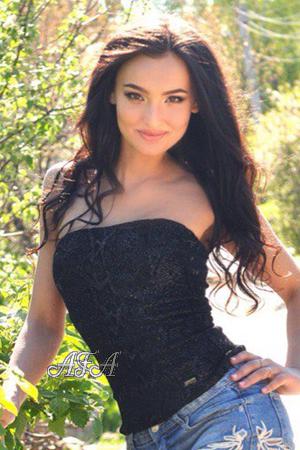 ID: 149966
Olga
Ukraine
City:
Kharkov
Age:
26
Zodiac:
Virgo
,
Goat
Weight:
121lb, 55kg
Height:
5'9", 175cm
Eye Color:
Brown
Hair Color:
Brown
Marital Status:
Single
Children:
None
Religion:
Christian
Smoker:
No
Drinker:
No
Education:
University
Company:
Bank
Job Title:
Assistant
Sports:
Swimming
Hobbies:
Belly dancing, music, walks
English:
poor
Languages:
Russian (native)
Self Description: I am generous, educated, and financially stable. I am very ladylike and softhearted woman, who wants to give everything to her man, feel his strong shoulder and his protection. I am very sanguine and hopeful lady, I do not have changes of mood and I am never aggressive and angry. I think that life is too short, so we should enjoy all good moments of it and try to outlive bad one with dignity. I'm a real romantic. I love holding hands. I am a very kind, considerate, trustworthy and an extremely gentle person. I love children and animals, and I have no any bad habits. I would love to make friends with you. I am sincere and spontaneous, so I expect the same from you. Don't be afraid to tell your opinion, I'll listen to you.
Comments: I am looking for a sweet, sensitive, mature, educated man with whom I can have a long term relationship. I am searching for a man, who can love with all the heart. Who is passionate and open to his woman, who is romantic and can accept the ocean of tender feelings from me. I am very giving and understanding in relations and I want to meet man, who can take all my love and treat it with tender. I am ready to create a family on the basis of the exchange, love, respect, sincerity, stability and containment. I am a very straight forward speaking woman and I promise to love, trust, respect, care and teach you what wholehearted love is.